What Value Can A Land Manager Add To My Land Investment?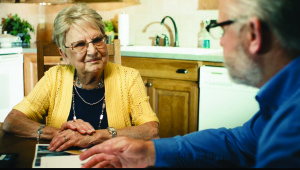 Owning a farm or ranch is an investment with a unique responsibility. As a steward of the land, natural resources are under your control. Your financial contribution as a landowner also has the potential to allow a tenant operator to maintain a farm lifestyle. With land investor participation, farmer operators can rent at least some of the land they farm. Because of the high capital involved in both land and equipment, many young farmers in particular depend upon the availability of rented land.
Arranging leases, supervising tenants, and managing accumulated or inherited farm property is more time consuming than most non-farm residents anticipate. The string of decisions that must be constantly made often poses problems for the absentee owner. A popular solution is to depend upon a qualified land management team to implement a managerial plan to oversee an income-producing operation and to preserve the property's resources. When selecting a management partner, consider proximity to the managed property, this helps ensure that visits are made to the property on a consistent basis.
Once a management agreement is signed, the land management company prepares an inventory of all assets involved. The land manager goes through a check-in process to itemize specific details of the property. This inventory includes FSA aerial photos, NRCS soil maps, previous crop history, and a complete listing of buildings or structures.
Insurance is reviewed at this time to determine that the site has adequate coverage at the best rate. Property tax valuations are also reviewed, and compared with other properties to determine that the farm is not being unfairly assessed.
A report is prepared which includes recommendations for the land's best use to meet the landowner's ownership and investment goals. Rely on your farm manager to do the following for you:
Make recommendations regarding lease options
Locate the best qualified operating personnel
Negotiate and prepare lease agreements
Manage and maintain homes, buildings, and other improvements
Develop a comprehensive operating plan covering crop or grassland rotations, tillage practices, chemical applications, etc., which are beneficial for the long-term value of the property
Supervise crop programs and conservation measures
Manage crop and livestock sales
Advise and oversee capital improvements
Facilitate participation in and compliance with government programs
There are far too many day-to-day responsibilities to itemize, but whatever needs to be done or whenever an opportunity arises, your land manager will work on your behalf. They have the experience and education to manage production inputs and improve margins that will make the operation profitable and sustainable.
Remember to choose a farm management company that lets the landowner choose their level of involvement. As an owner you want to make sure you are kept up-to-date, are informed of decisions made, and are asked for approval when necessary.
When looking for experienced land management, make sure to consult with the professionals at UFARM to help you get the most from your investment. United Farm and Ranch Management (UFARM) is a Nebraska-based company devoted to meeting landowners' needs. UFARM offers a full range of Nebraska land management services, including real estate sales, rural property appraisals, consultations and crop insurance. UFARM has operated in Nebraska since the early 1930's. Contact Us.
https://ufarm.com/wp-content/uploads/2021/11/UFARMlogo-tagline-1030x326.jpg
0
0
UFARM Managers
https://ufarm.com/wp-content/uploads/2021/11/UFARMlogo-tagline-1030x326.jpg
UFARM Managers
2014-10-02 15:24:13
2014-10-02 15:24:13
What Value Can A Land Manager Add To My Land Investment?