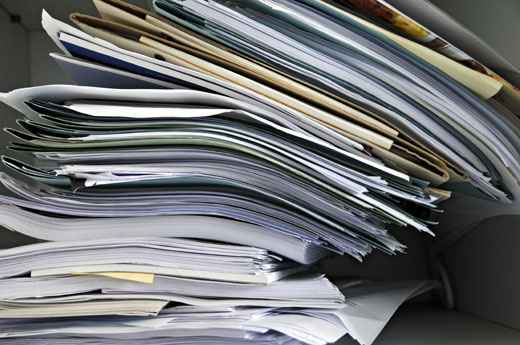 The Agricultural Act of 2014, more commonly known as the Farm Bill, brought with it some changes that will have an impact on producers' pocketbooks. Specifically, the latest Farm Bill specifies that producers will have a one-time opportunity to adjust their base acres and update their payment yields, thereby potentially increasing their program payments. The Bill also stipulates that producers elect the type of coverage they would prefer for crop years 2014-2018. The deadline—February 27, 2015—is fast approaching.
The opportunity to evaluate and make these changes shouldn't be ignored; they are few and far between, and might not come along again for a matter of years. An update allows a realignment between a farm's current production pattern and the payment formulas for commodity programs. Many farms' base acres and yields are still operating by data obtained during the 80s. Any producer can attest that much has changed since then, and thus an evaluation is in order.
Looking more closely at program payment yields, if elected, the new payment yield for a crop will be 90 percent of the average yield planted and considered planted acres during the years 2008-2012. If the newly calculated payment yields are higher than current payment yields, producers will likely want to follow through and update to the new standards, as higher program payment yields will improve their options when it comes to the new Farm Bill commodity support programs.
Similarly, producers will be able to reallocate their base acres, based on their 2009-2012 cropping patterns. Most producers' current base acres reflect cropping patterns for the years 1998-2001, and their planting decisions may have changed significantly since then. While the total number of acres cannot be increased, reallocating these acres based on crops planted will have an impact on program payments received for the 2014-2018 seasons. Additionally, it's important to note that reallocating base acres doesn't affect the choice of what to plant in a specific year, only the program payments received.
After evaluating whether or not to update payment yields and reallocate base acres, producers will then need to determine which of three options the new Farm Bill provides for commodity support: PLC, County ARC, or individual ARC. PLC, or Prices Loss Coverage, is essentially the same as previous payment programs, but with higher target prices. ARC, or Agriculture Risk Coverage, is a revenue support program that makes payments based on crop-by-crop revenue on either a county basis (County ARC) or based on whole farm revenue outcomes (individual ARC). The Farm Bill allows producers to annually decide in which program they'd like to enroll for the 2014-2018 growing seasons. However, the decision to update yields and base acres must be decided within the coming weeks.
Do you have concerns about the impact the latest Farm Bill could have on your farming operation? Please don't hesitate to contact a UFARM professional; we are happy to listen to your concerns and point you in the right direction.UFARM offers a full range of Nebraska land management services, including real estate sales, rural property appraisals, consultations and crop insurance. UFARM has operated in Nebraska since the early 1930's. Contact us today!
Sources consulted:  Mitchell, Paul D. "Updating Base Acres and Payment Yields Under the New Farm Bill." Integrated Pest and Crop Management. University of Wisconsin. 05 Aug. 2014. Web. 05 Feb. 2015.  Olson, Kent. "Updating Payment Yields and Reallocating Base Acres." University of Minnesota Extension. University of Minnesota. Nov. 2014. Web. 05 Feb. 2015.  Plastino, Alejandro. "Base Acrage Reallocation and Payment Yield Update." Iowa State University Extension and Outreach. Iowa State University Extension. Aug. 2014. Web. 05 Feb. 2015.
https://ufarm.com/wp-content/uploads/2021/11/UFARMlogo-tagline-1030x326.jpg
0
0
UFARM Managers
https://ufarm.com/wp-content/uploads/2021/11/UFARMlogo-tagline-1030x326.jpg
UFARM Managers
2015-02-09 15:41:45
2015-02-09 15:41:45
Farm Bill 2014: Updating Payment Yields and Reallocating Base Acres