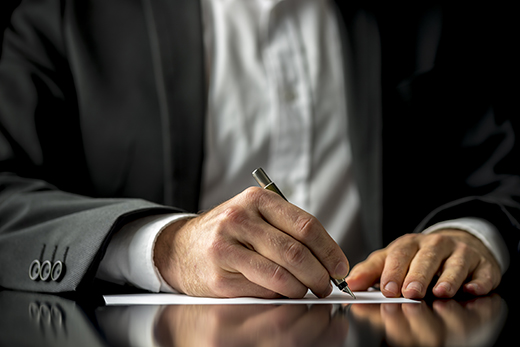 When it comes to most things in life, the saying "Know your options, or you don't have any" is generally correct. This is certainly true for those who find themselves the inheritors of farmland. While oftentimes these recipients are already farmers themselves, it is increasingly common for non-farm children to receive land as an inheritance after their parents pass away. Suddenly, they find themselves facing decisions that may be completely foreign to them.
As the age of current farmland owners continues to increase, more and more people will find themselves in this situation. According to recent census data, the average age of farm operators was 57, with the fastest growing group of operators over 65. Landlord age is increasing as well.
Often, farms are jointly inherited by multiple parties—which may include both farm and non-farm children, a circumstance that often muddies the waters, especially should the deceased have inadequate estate planning in place.
For many people inheriting land, no matter their circumstance, enlisting the help of a professional farm management team is the first step toward successfully managing their new investment. Farm managers are proficient in such matters as determining the land's worth and having it appraised, the ins and outs of land ownership type and how this affects the land's management, whether or not the land should be sold and the consequences of doing so, explaining types of leases and helping negotiate them, determining the best way to manage the new ground, and many more key details.
A farm manager's first action in helping inheritors of land is evaluating it: What is its location, and how does this affect the land's current, best, and future use? What is the properties potential income based on its location? Is the land's current use its best use?
After this, farm managers help assess the value of the land. Many are certified appraisers, and are able to provide a full, detailed appraisal of the farm.
A large part of inheriting land is knowing how to deal with inheritance and estate taxes that are incurred following the inheritance. Our farm managers are well prepared to help find expert accounting and legal.
After these initial determinations are made, farm managers then help you decide your farm options. Whether it's to farm the land yourself, sell the land, or to keep the farm as an investment, knowing the options available to you in each instance is important. In each case, farm managers are able to guide you in the best direction in a way that will fit your individual needs and long-term goals.
In short, the decisions that accompany land inheritance are many and varied, and knowing that a knowledgeable person is helping you navigate these waters provides great peace of mind for inheritors. UFARM farm managers are motivated to listen to your needs and concerns about your farmland inheritance—feel free to contact us at any time.
Source consulted: Duffy, Michael D. "Getting Started In Farming: Inheriting a Farm." Iowa State University Extension and Outreach. Iowa State University Extension. Web. 22 Jun. 2016 "So You've Inherited a Farm—Now What?" University of Nebraska-Lincoln CropWatch. University of Nebraska-Lincoln Institute of Agriculture and Natural Resources. 06 Apr. 2016. Web. 22 Jun. 2016.
https://ufarm.com/wp-content/uploads/2017/01/UFARMlogo-tagline-300x95.jpg
0
0
UFARM Managers
https://ufarm.com/wp-content/uploads/2017/01/UFARMlogo-tagline-300x95.jpg
UFARM Managers
2016-07-05 15:53:16
2016-07-05 15:53:16
Inheriting Nebraska Farmland: Know Your Options