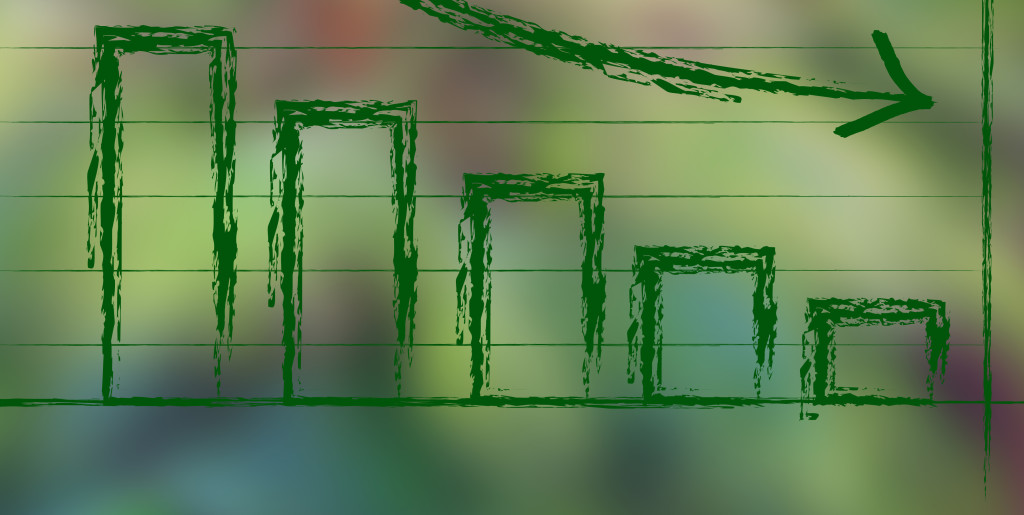 Amid continuing low commodity prices, farmers across the state are facing challenges heading into the 2016 growing season. As expected, land values and rental rates are following suit. According to preliminary findings from the latest University of Nebraska–Lincoln Farm Real Estate Market Survey, ag producers will contend with tighter margins for servicing rent and making debt payments.
Overall, land values in the Cornhusker state decreased an average of 4 percent over the last 12 months, with the average price per acre at $3,135, down $115 per acre since 2015. This is the second consecutive year that values have decreased in the state. Rental rates for agricultural ground in Nebraska peaked in 2014 and 2015 for cropland and grazing land, respectively.
Survey results, by district, were as follows: northwest, $820 (-5 percent); north, $1,270 (-5 percent); northeast, $6,095 (-1 percent); central, $3,780 (-4 percent); east, $7,025 (-1 percent); southeast, $5,685 (-5 percent); south, $4,140 (-10 percent); and southwest, $2,010 (-3 percent).
For dryland and irrigated cropland, the decline was about 5-10 percent for 2016, with higher rates of decline indicated for western portions of the state. The survey also found that rates of decline were higher in parts of the state with record rent levels in 2015.
Other survey results found that the largest price decline—17 percent—occurred in the hayland category. Following the demand for forage following the 2012 drought, and the corresponding willingness on the part of cattle producers to pay more for hayland, the subsequent moisture recovery that occurred has led to the price of hay dropping. Some of the largest decline in hayland has been in the north and northwest districts of the state.
Gravity-irrigated and center pivot-irrigated land showed the next highest rate of decline of about 6 and 4 percent. The same is true of dryland cropland with irrigation potential.
The only land class that remained unchanged or showed small price increases was in dryland cropland without irrigation or tillable grazing land potential.
Rental rates for dryland and irrigated cropland declined from 2-10 percent, with pasture and cow-calf rental rates also declining about 5-10 percent across the state, after setting records in 2015. The average monthly rental rate for a 5-month grazing season averaged about $55 per month or $275 for the grazing season, with survey participants attributing the dollar difference to varying levels of service agreed to in leases between landlord and tenant.
Landlords reported higher landownership expenses as property taxes continue to increase, and rental negotiations have centered on these challenges.
Looking ahead, survey participants noted that financially sound producers may still have the ability to secure long-term financing at favorable interest rates. However, meeting annual debt payment on newly purchased property at the current commodity prices will remain tough.
With recent weather trends hinting at the possibility of an early spring, along with rumors of a quick change from El Nino to La Nina, which could bring about hot and dry summer conditions, prices may change for the better. Until then, farmers will continue to focus on managing input costs as they prepare for the planting season.
Source consulted: "Nebraska Ag Land Values Down 4%; Rental Rates Down 2-10%." CropWatch. University of Nebraska-Lincoln. 11 Mar. 2016. Web. 15 Mar. 2016.
https://ufarm.com/wp-content/uploads/2017/01/UFARMlogo-tagline-300x95.jpg
0
0
UFARM Managers
https://ufarm.com/wp-content/uploads/2017/01/UFARMlogo-tagline-300x95.jpg
UFARM Managers
2016-03-28 23:03:47
2016-03-28 23:03:47
Current Trends for Nebraska Farmland Values & Rental Rates