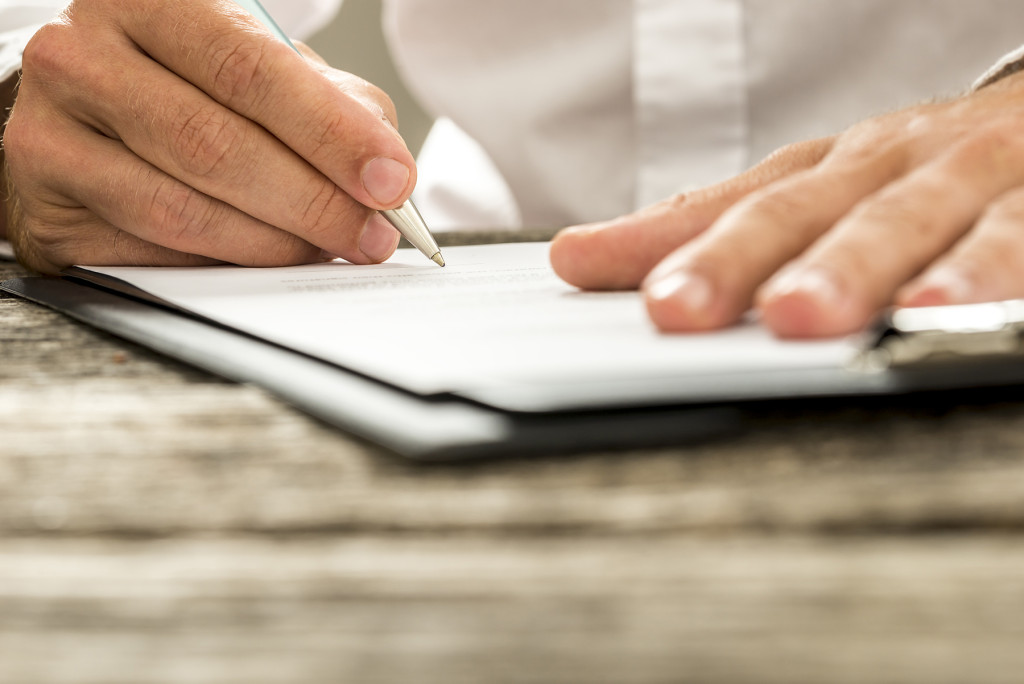 Of the numerous decisions to be made by farmers and landowners, many deal with farm leases. Often, questions arise when it comes to leasing matters, be they large questions (how much should I charge?) or smaller questions (are grain bins included in my lease?) However, it's very important to know your leasing options, especially now when cash rents have remained high. Here are 3 key things to consider when you negotiate your farm lease, whether you're the landowner or the tenant.
Calculating a Fair Rental Rate
Arriving at a mutually agreeable rental rate is important, and this determination can be complex. It is usually based on several factors, including the rental rates of the surrounding area to the ground in question, from information obtained from professionals such as farm managers and/or real estate professionals, survey data , percentage return on investment, or percentage of gross income, to name a few.
Farm managers often have valuable insight as to a piece of ground's potential, and have many years' experience in helping landowners and farmers secure fair rental rates that accurately reflect the contributing variables. They are readily able to determine the percent of gross income, for example, or to calculate the ROI you'd like to receive.
Determine Which Lease Type to Choose
Part of determining a fair rental rate will stem from what type of lease agreement is chosen. Whether it's a crop share lease, cash lease, or flexible rate lease agreement, farm managers can help you determine which lease type best suits your needs, based upon your unique situation, the state of the market, and the like. From there, the distribution chosen will depend on the final inputs, such as the tenant paying all seed and chemical costs, while the landowner pays all the land and drying costs.
Determine the Details
Once it is decided which type of lease is mutually agreeable, farm managers are able to get the agreement written down on paper, with terms clearly determined ahead of time. Enlisting an experienced professional to help set forth the particulars of the lease agreement provides peace of mind for both parties should any issues arise down the road.
Leasing agreements should include more basic information, such as deadlines for termination, should one party so choose, as well as other particulars such as grain storage considerations (are grain bins included or excluded in the lease?) electricity matters (should a separate meter be maintained?) or improvement/maintenance of fences.
Having these details worked out on paper ahead of time is key to maintaining a good landlord/tenant relationship, and farm managers act as impartial third parties in such cases, working to prevent any misunderstanding down the road.
UFARM land managers have years' worth of experience in helping Nebraska farmers and landowners sort through their leasing options, and setting forth clear terms that are beneficial to both leasing parties. If you have a leasing question, don't hesitate to give us a call, and we can discuss what options are available to you and your farming operation.
UFARM offers a full range of Nebraska land management services, including real estate sales, rural property appraisals, consultations and crop insurance. UFARM has operated in Nebraska since the early 1930's. Contact us today!
Source consulted:Vyhnalek, Allan. "Frequently Asked Questions—Farmland Leases." Institute of Agriculture and Natural Resources Agricultural Economics. University of Nebraska-Lincoln. Web. 22 Feb. 2016.
https://ufarm.com/wp-content/uploads/2017/01/UFARMlogo-tagline-300x95.jpg
0
0
UFARM Managers
https://ufarm.com/wp-content/uploads/2017/01/UFARMlogo-tagline-300x95.jpg
UFARM Managers
2016-03-02 22:54:07
2016-03-02 22:54:07
3 Things to Consider When Negotiating Your Nebraska Farm Lease